We are thrilled to announce a collaboration that brings the robust capabilities of DotNetBrowser to the Avalonia ecosystem. This exciting integration allows developers to embed a Chromium-based WebView within Avalonia applications on Windows, macOS, and Linux platforms, thus opening up new possibilities.
Historically, DotNetBrowser supported WPF, WinForms and Console. The inclusion of Avalonia marks a significant stride not only for DotNetBrowser's customer base but also for our user community, who now have a broader spectrum of professional 3rd party controls.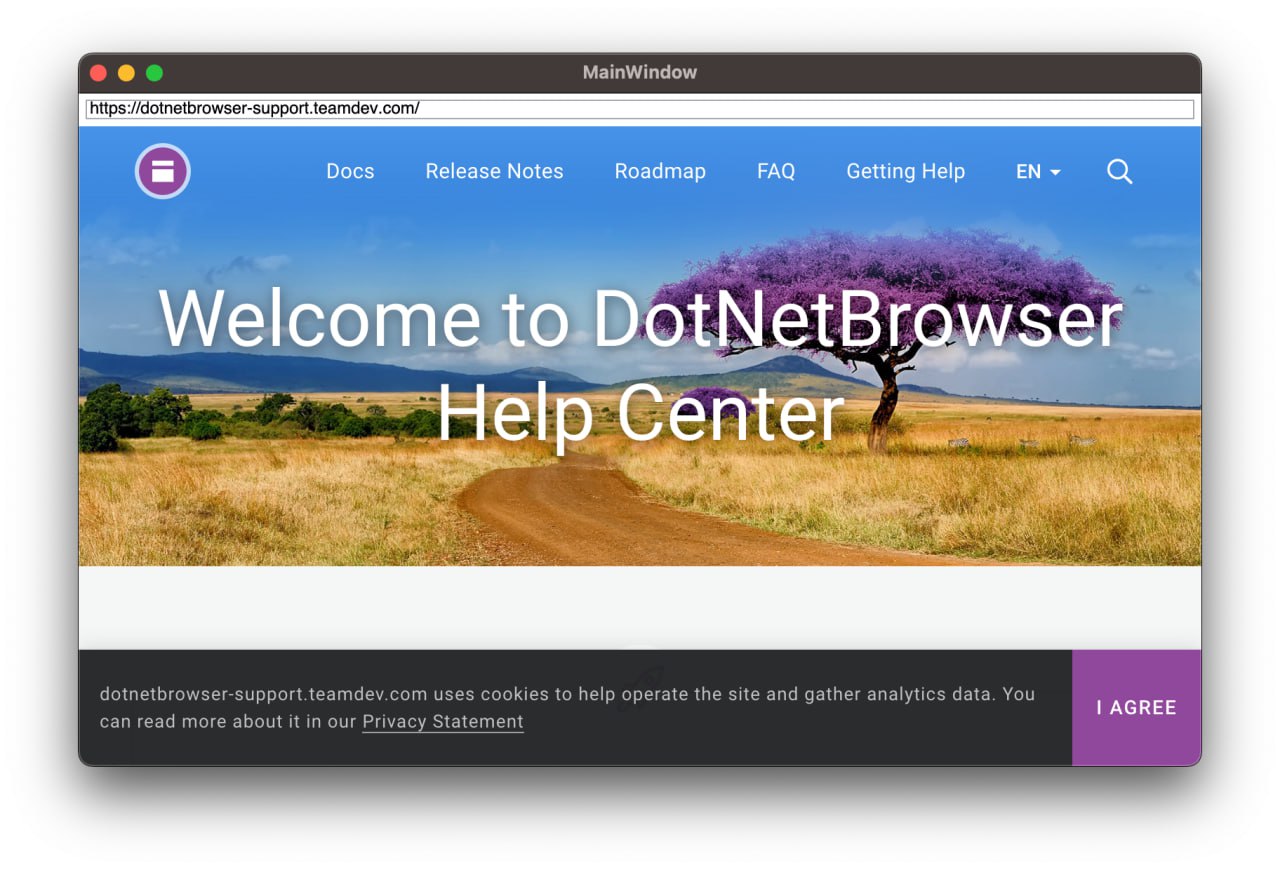 Collaboration
This collaboration began when TeamDev approached us earlier in the year. Seizing the moment, we offered our support, a practice we uphold with all third-party vendors keen on integrating with Avalonia. After some joint effort, TeamDev successfully launched a version that seamlessly operates across various platforms!
This development signifies a tremendous advancement for Avalonia. It not only amplifies our professional third-party ecosystem but also addresses a crucial need by introducing a WebView control. This addition eradicates a significant hurdle that deterred some from adopting Avalonia.
The WebView control by DotNetBrowser is adept at rendering modern web content crafted with HTML5, CSS3, and JavaScript. Incorporating this functionality into an Avalonia app is a breeze. With just a few lines of XAML, developers can effortlessly blend this functionality, as illustrated below.

The fusion of DotNetBrowser and Avalonia sets the stage for an enriching developer experience. We are excited to see the innovative applications this integration will foster and are keen on nurturing our collaborative relationship with the developers at TeamDev.
For those who want to delve deeper into DotNetBrowser, we encourage a visit to their official website.